Effective Internet Advertising by Media Flint

Media Flint is proud to introduce a one of a kind internet advertising product that swings the balance of power of internet advertising back to the advertisers and makes effective internet advertising a reality.
Enter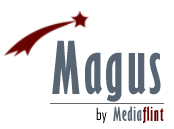 Magus is an internet advertising data sharing platform that allows small advertisers to pool their internet advertising resources in order to cut waste from non performing clicks. The money that is saved is then reallocated towards keywords that lead to clicks that lead to conversions and internet advertising effectiveness.

Magus has been specifically designed for businesses such as franchise networks which comprise of hundreds, if not thousands, of independent franchisees all of whom rely on their corporate sponsor to drive new clients their way. Magus allows franchisors to easily and cost effectively set up local internet advertising for their franchisees.

For franchise networks the good news is that local internet advertising consisting of pay per click (PPC) campaigns can be an effective medium for new client acquisition. According to Nielsen Online an estimated 1 Billion searches are conducted monthly by people looking for locally availably goods and services. However, the not so good news is that internet advertising, and particularly, search advertising on pay per click search platforms is very difficult to do well. The difficulty in conducting an effective local search advertising campaign leads to wasted ad spend and an unprofitable Return on Investment (ROI) for most all small businesses.

Franchisee networks that deploy Magus as a new client acquisition tool are able to conduct local search advertising and achieve positive ROI very early on within their ad campaigns because:
the ad campaigns are set up by Media Flint's ad creation professionals
ad performance data is analyzed and continuously adjusted by proprietary software and humans
Media Flint does not mark up click costs
If you are a Franchise Network looking to make your Internet Advertising effective, call or write to us today to learn more about how Magus can provide you with profitable internet ad campaigns
Email: sales@mediaflint.com

Call Toll Free : 1.866.438.9093
How Does Magus Work on a Pay Per Click (PPC) platform?


Magus is a Software-as-a-Service (SaaS) product. This means that the entire software suite resides on a server that may be accessed via any internet connection by the franchise network.

Franchise networks that sign up for Magus are assigned a Media Flint SEM specialist whose first task is to set up a "seed campaign" on a PPC platform. The purpose of this seed campaign is to collect data on different variations of local ad campaigns. Using the data from the seed PPC campaign, the SEM specialist then creates an advertising account for each franchisee which is then populated with the data collected from the seed campaigns.

Every franchisee is provided a user name and password which may be used to access their internet advertising PPC account and initiate their local search advertising campaign. There is no monthly minimum ad spend required. A franchisee simply needs to provide the amount of money that they are willing to spend on a daily basis and Magus predicts the expected numbers of clients that may be acquired for that respective ad spend.

After the franchisee has entered their daily ad spend budget they simply need to click a button to commence their ad campaigns and Magus begins the PPC ad campaigns.

Put Magus to work on your PPC campaign today and start making profits out of your internet advertising. Call or write to us for a free no-obligation product demonstration.
Email: sales@mediaflint.com

Call Toll Free : 1.866.438.9093
Why Does Magus Work so Effectively in Internet Advertising?



Internet search advertising is exceedingly difficult to do well. A robust and effective PPC based internet search advertising campaign is a tedious and time consuming exercise in data collection, analysis, retesting, more data collection and yet more data analysis. If an advertiser is not prepared to commit the time and expense of undertaking such a rigorous endeavor on a sustained basis they will likely lose significant sums of money. Is it any wonder then that according to research group Borrell Associates, an estimated 50% of first-time Pay per Click advertisers who start advertising on Google cease their ad campaigns within 6 months because they do not see any result except advertising losses?

Even if an advertiser is prepared to commit resources in doing data collection and analysis, the advertiser have to overcome another monumental challenge that all small PPC advertisers face: not having enough data to perform an effective and meaningful analysis.

Any one who remembers their Statistics 101 class will know that having an adequate sample size of data is essential to arriving at the correct conclusion (within a stated confidence level) of what the data is saying. This naturally begs the question: why do small PPC advertisers not have enough data? The answer lies in their small ad-spend.

A search engine only provides Pay Per Click data for the advertising that an advertiser has spent money on with the search engine. So for example, if there are two competing advertisers and in a particular month the first advertiser spends $500 on his PPC campaign and the second advertiser spends $5,000 on her respective PPC campaign, the second advertiser by virtue of her larger ad spend, will receive 10 times the quantity of data of the first advertiser.

Thus even if both internet advertisers have the same skill set in data analysis, advertiser # 2 is likely going to make more correct and effective decisions to improve the performance of her PPC ad campaign than advertiser # 1.

Media Flint developed Magus as a means to over come this glaring asymmetry in PPC data collection arising out of ad spend difference. Magus aggregates the ad spend PPC data of hundreds of franchisees, who have small budgets, on one platform. Magus then utilizes its proprietary algorithms to make one large meaningful analysis of the internet advertising data.

The power of combining internet advertising data and analyzing it in real time with advanced software tools supported by skilled human interaction effectively negates the advantage of the larger internet advertisers.

To learn more about Magus and how your franchisee's individually small budget advertising campaigns can compete effectively against larger advertisers please call or write to us today.
Email: sales@mediaflint.com

Call Toll Free : 1.866.438.9093
How does Magus work to make PPC Advertising effective?

Magus works in an automated manner. It collects and aggregates the internet advertising campaign data of hundreds of franchisee PPC advertisers who are part of the Magus network and then analyzes for: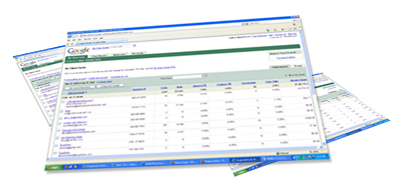 Which Keywords lead to most clicks?
Which Keywords lead to most conversions?
Which Ad Copy generated the most effective clicks?
Which variation of the landing page leads to the most conversions?
What is the respective cost-per-click for the keywords that are converting?
Which ad position is leading to the most conversions?
Which keyword bid amount is leading to the most profit?
After Magus has analyzed the data, it automatically updates the advertiser accounts with the best performing creatives (keywords and ad copy). Magus works continuously and tirelessly with the sole aim of ensuring that small internet advertisers may continue to compete effectively against large advertisers and benefit from internet advertising.

Effective PPC Advertising the Magus way. Call or write us for a free product demonstration
Email: sales@mediaflint.com

Call Toll Free : 1.866.438.9093
Question: All this sounds good but quite complicated. Wouldn't a franchisee be better off by effectively buying clicks from PPC click resellers such as Yodle, ReachLocal or Webvisible?

PPC-Click resellers make money by marking up their respective click costs. Here's how their business model works: a click reseller sets up a web page for the small business advertiser which in this case we use as an example ABC Plumbing, Inc. The Click reseller also sets up a professional display and PPC ad campaign comprising of keywords, ad copy and landing page optimization for their client.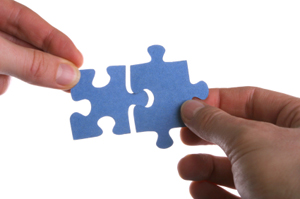 The click reseller then, on behalf of ABC Plumbing bids on keywords at a search engine such as Google. When a searcher clicks on an ad of ABC Plumbing on Google, the click reseller makes money by charging ABC Plumbing a markup on the cost of the click that Google bills the click reseller. The typical mark up on the cost of the PPC click is 50% while some click resellers have been known to mark up click costs by as much as 300%.

Additionally, most click resellers do not share the conversion data of keywords and ad copy with their clients. So if ABC Plumbing decides to terminate its relationship with the click reseller, all critical data related to ABC Plumbing's PPC ad campaign is surrendered to the click reseller.

To their credit, click resellers do offer the ability to start up a local business' internet ad campaigns easily and quickly. But once the PCC ad campaigns are initiated, the small business is burdened with the high click markup on a recurring basis.

The high click markup on PPC campaigns leads to a high conversion cost. This means that the cost of acquiring a new client could cost the small business 50% more compared to deploying Magus.

Paying more than is required is not a sustainable and effective way of conducting a long term internet advertising strategy. Call or write to us so that we can demonstrate to you how Magus can deliver to you continuously cost effective internet advertising
Email: sales@mediaflint.com

Call Toll Free : 1.866.438.9093
Why would I want to cooperate with my co-franchisees? Aren't they my competitors?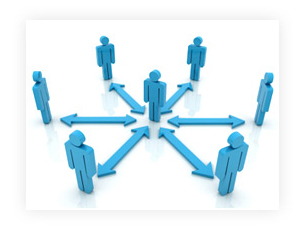 Magus is meant for local search advertising. This means that the geographical reach of your respective advertisements is determined by and set by your Franchisor. Therefore, there's low chance that you will be competing against your fellow franchisees for the same clientele.
Additionally, by uniting and cooperating, franchisees will significantly cut the costs of internet advertising even while improving the results of their respective ad-spend.
Allow Magus to show you how cooperation in internet advertising can lead to savings and long term profits for your business. Our Magus specialists would welcome an opportunity to stage a product demonstration for your business. Call or write to us today for a free evaluation of your business' internet advertising needs.
Email:
sales@mediaflint.com
Call Toll Free :
1.866.438.9093
What are Media Flint's charges for Magus?
We have priced Magus very aggressively. It costs a franchisee a one time set up fee of only $50 to activate their account. Monthly license fee for automated account management and reports is only $95.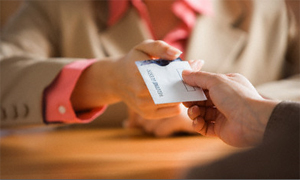 Furthermore, during months when a franchisee does not wish to advertise, Magus may be put into "hibernation" for just $15/month. During this hibernation period, data from other franchisee's campaigns will continue to be shared by this hibernating account. This will enable seamless and quick campaign optimization once the hibernating advertiser decides to resume account activity.
Media Flint is NOT a click reseller. Moreover our pricing is transparent. It is our intention that advertisers should be able to put every last cent of their ad spend directly towards advertising.
Media Flint has done its part in ensuring that Magus' superior internet advertising management platform is affordable for all businesses. Now, small budget advertisers need to do their part in making their internet advertising effective by contacting Media Flint without delay.

Our Magus sales team is knowledgeable and helpful and will provide you with a proposal and product demonstration to show you how we can drive profits to your business.

So call us today!
Email: sales@mediaflint.com

Call Toll Free : 1.866.438.9093
Magus Local Search Advertising Work Flow
Franchisor and Media Flint's
SEM Administrator Set Up
Seed Campaign on Magus
Data from Seed Campaign
are collected on Magus' Server
and deployed to Google, Yahoo
and MSN. Search campaign
results from the respective
Engines are returned to Magus
and stored on Server.
SEM Administrator reviews
the analyzed data from Magus
and redeploys to additional
Franchisees and Territories.
Easy Campaigns are set up
for Franchisees in 1 step.
Ready made "Push-and-Go"
Franchisee campaigns now
sit on the Magus Server.
Franchisees log into Magus
and start their easy campaigns.
Data from all Franchisees'
individual campaigns results are
aggregated by Magus and
analyzed and compartmentalized
for best performing Keywords,
Advertisements and Landing
Pages.
Google, Yahoo and MSN
Search Engine Servers
Deploy Ads and Results are
Streamed Back to Magus
SEM Administrator accesses Franchisees'
aggregated data residing on Magus'
Servers and reviews results, makes
adjustments and ports over best performing
creatives from one group of Franchisees to
another. Franchisees campaigns and
keywords bids are automatically updated into
their respective accounts. As the Network
grows Franchisee's advertising becomes
highly effective